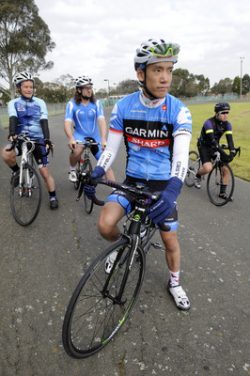 Dandenong Journal: Debate rages on velodrome fate. By Cam Lucadou-Wells (31 August 2018)
Greater Dandenong Council has defended its plans to demolish a Noble Park velodrome named after sport legend Maurice Kirby.
The council had come under fire from cyclists, Cycling Victoria and Mr Kirby's affronted family – the latter of which had not been consulted on the demolition.
Recently, the council made overtures to negotiate with Mr Kirby's daughter Gayle George.
It has offered to reinstate a mysteriously-disappeared sign that recognised the former sport broadcaster and Pedal Club founder at the site.