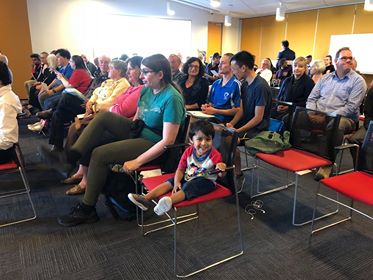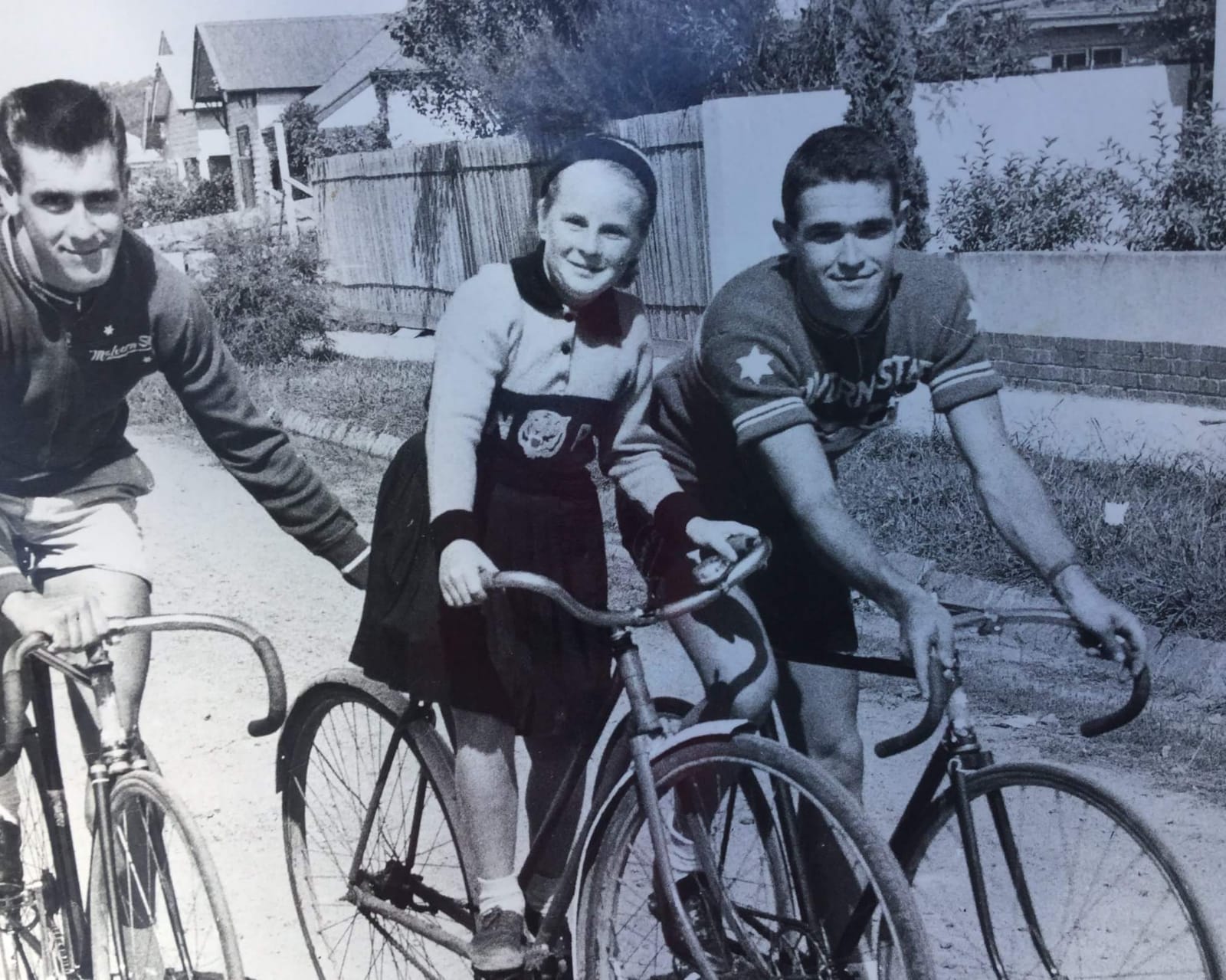 From Luke Mascioli: In 2002, the Noble Park Velodrome was renamed in honour of Maurice Kirby for his contribution to cycling in Australia. The Velodrome was home to the Noble Park Dandenong Cycling Club as well as the Pedals Club which at its height, had over 50,000 members Australia wide. In this video, Maurice Kirby's daughter Gayle speaks about his legacy and the injustice it would be to tear down this iconic piece of local history.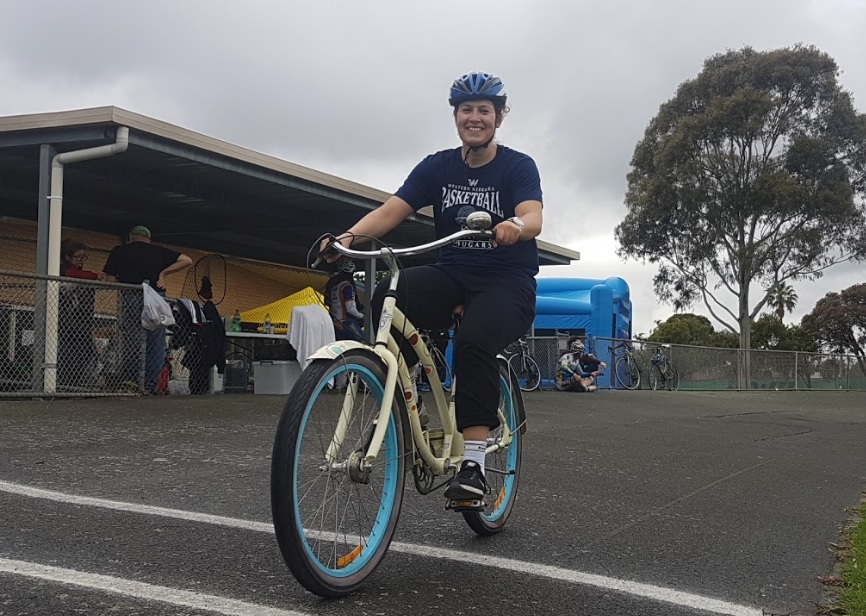 3CR Community Radio podcast of Cup Day K's at Maurice Kirby Velodrome in Noble Park.
Listen: YarraBUG Radio Show #518 Monday 12th November 2018
On this weeks program, it's been a painful couple of days in Melbourne, including the deaths of cycling advocate Cameron Frewer (Drive Safe, Pass Wide) and professional rider Jonathan Cantwell.
Last Tuesday saw Cup Day k's at Maurice Kirby Velodrome in Noble Park, refer to previous program: Saving Melbourne's cycling history: talking about Maurice Kirby Velodrome (27 August 2018) Despite torrential rain over 40-50 people visited over the day to ride, walk and enjoy this beautiful little gem that is under threat of demolition by Greater Dandenong Council.
Miranda, Tony, David, Marcel, Gisella, Gaye, Abbey, John, Skippy, Robert, Kim, Jeff and Shamsher spoke about their appreciation for the velodrome and reasons why it should be saved, refreshed and retained as part of a reinvigorated Parkfield Reserve Masterplan.
Find out more about the Save Noble Park Velodrome campaign on facebook, twitter, instagram and wordpress and donate to the Chuffed campaign to help start Noble Park Dandenong Cycling Club and retain a local velodrome.
From Cam Nicholls: The fundraising page for the Maurice Kirby Noble Park Velodrome: Help Us Save Noble Park Velodrome From Demolition
In this video, I will share a story of a local velodrome in Melbourne's Noble Park area that is currently under threat from the local council. There are proposed plans to bulldoze the Noble Park Velodrome and replace it with sporting grounds.
We go behind the scenes to find out why the Noble Park Velodrome is an important asset to this local Melbourne community and cycling more broadly. Lastly, but certainly not least, Gaye Guest outlines why this cycling velodrome is considered to be a historic icon of Melbourne.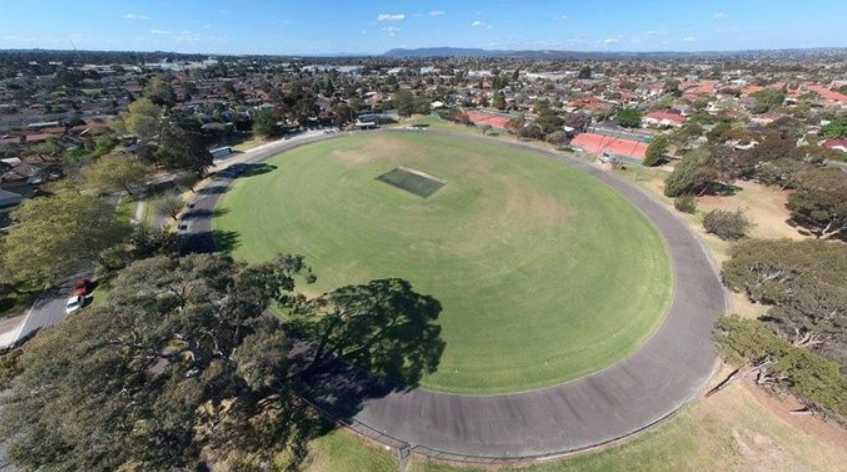 The Greater Dandenong area needs a cycling club
We need to restart a cycling club to clearly show that our velodrome is not only used, but is appreciated by residents. Having a cycling club without a velodrome is like a football or cricket club without a home ground.
And not just any cycling club. Our area needs bicycle friendly facilities for children, families and everyone to ride, learn skills and importantly, have fun riding a bike!
Subscribe here & stay in the loop for club news.
You can also follow us on facebook, twitter, instagram and wordpress.
But there's a problem
Currently the existing Maurice Kirby Velodrome (MKV) at Dunblane Road, Noble Park is under threat from immediate demolition by Greater Dandenong Council(GDC). GDC have stated in their Parkfield Reserve masterplan that they believe there is no demonstrated need for the velodrome, as they also think there's no cycling organisations in the area.
Despite being badly maintained, MKV is required more than ever by the Greater Dandenong community. MKV is almost perfectly round, has no straights, has a gentle gradient and was designed and constructed for children in mind by the community and Noble Park Cycling Club in the early 1960s.
Here's what we're going to do
We need to reform the Noble Park Dandenong Cycling Club so we can work together to improve and expand cycling facilities in our area. We need to protect the Maurice Kirby Velodrome, ensure it's resurfaced, DDA compliant, pavilions upgraded and all groups utilising Parkfield Reserve work together for everyones benefit.
You can join us
To restart a club requires a bit of cash, from getting a website, getting the website hosted, incorporation fees and necessary administration obligations. And we will inform you 100% on what the $2000 fundraising goal is used for.
Here's why you should support us
You'll be helping restart a historical cycling club with a huge history stretching back 100 years. You'll be helping people who feel too intimidated by local roads around South Eastern Melbourne to share the simple joy of riding a bike. You'll be helping to build a cycling community in Greater Dandenong, including if they ride for fun, transport, sport or training in another sport. You'll also be helping to sustain the legacy of Maurice Kirby who created the Pedals Club of Victoria, which provided so much fun and enjoyment to children in the 1950s and 1960s.
Thank you,
Kim Nguyen, Greater Dandenong Cycling Initiative
Marcel Lema, Beach Road Cyclist
Chris Star, Yarra Bicycle Users Group
PS: Please create a individual fundraiser page BEFORE making a donation if you want your contribution to be displayed