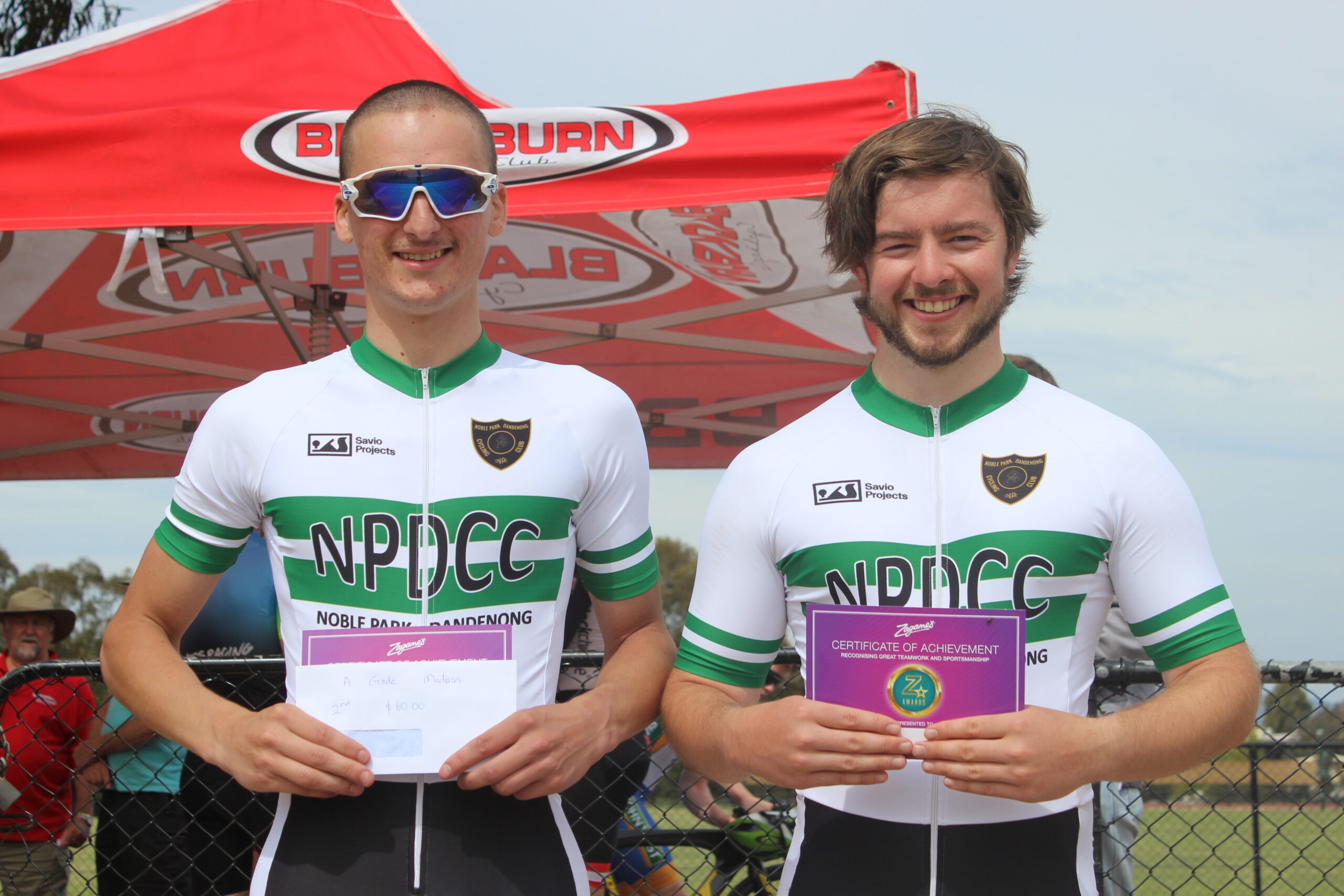 NPDCC is proud to have their first ever team represented at the Blackburn Cycling Club Australia Day Carnival. The carnival consisted of a scratch race, motor pace, handicap (heats and finals), madison and elimination. Ryan Koroknai and Max Blackwood took to the track in A and B grade respectively.
Both riders had a successful day picking up 2nd in the combined A and B grade 80 lap madison, taking out maximum points in the first two sprints. Ryan was also able to podium in the motor pace, elimination and Bessie Poole handicap final.
Congratulations on a successful day and thank you to all who came to support. Special thanks to Giramondo Sportswear for providing such fine skinsuits at such late notice!
Photo credits to OGaram and Chris Star