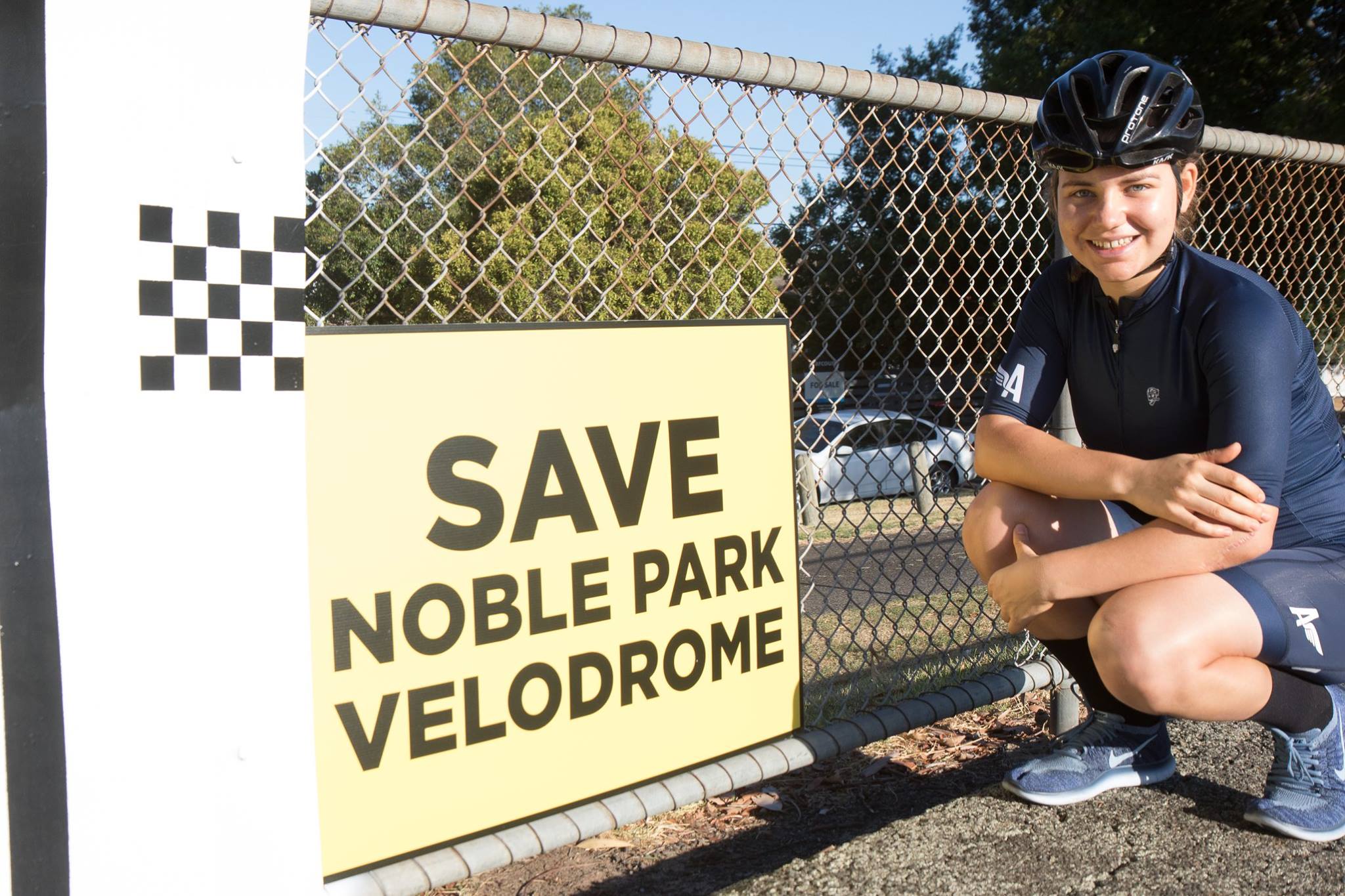 Also I remember when I was little and it was my first time on a velodrome and even though I was only probably going 20km per hour, I felt like a little Olympian, we all did, following in the footsteps of the other cyclists
Champion cyclist Sarah Gigante after riding the Maurice Kirby Velodrome.
Sarah, aged 18, recently became one of the ever youngest winners at the 2019 Australian National Road Race Championships.
---
---
Sarah Gigante talks about her
racing journey
I've been racing my bike since I was 8 years old and along the way, I've met so many great people, learnt how to really push myself and also kept very fit. These are just some of the benefits of the wonderful sport of cycling. I've also won many junior national titles and represented Australia at the Junior Track and Road World Championships in Switzerland and Austria. Earlier this year, I was crowned the Elite Women's Road Race National Champion.
My racing journey all began at an outdoor velodrome, just like the Noble Park velodrome. In my case, it was the Brunswick Cycling Club's home track. It's a bit bumpy in places and the back straight is downhill, but we all love it and it's used every day.
The most important part of Brunswick is that they run a Junior Clinic on the track for kids aged between three and sixteen, and I can definitely see the new Noble Park Cycling Club starting up something similar in the future with the many children and novices who visit the velodrome.
As it is, simply having the velodrome there is a very encouraging and safe option for all bike riders, no matter their age or experience. The roads around the area are quite busy and filled with fast-moving traffic, so for serious cyclists, the velodrome offers a place to train and go as fast as they want while knowing that they will arrive home safely. For families, the velodrome is also a great location to ride a bike.
Bike paths are fantastic and definitely serve their purpose, but when you have kids of different speeds, the velodrome allows everyone to go their own pace while still staying near each other and staying safe. This is also helpful for non-cycling parents, who want to let their children grow up with the freedom of riding a bike, but would prefer to just watch from the sidelines.
While also keeping cyclists fit, happy and off the couch, the velodrome offers another benefit for aspiring riders. The track cycling at the Olympic Games is one of the most memorable and inspiring events, with the steep velodromes and incredibly powerful athletes.
By having a local velodrome, the community's kids are able to start to follow in the path of these cyclists and they may see a starting point for their own cycling and racing journey.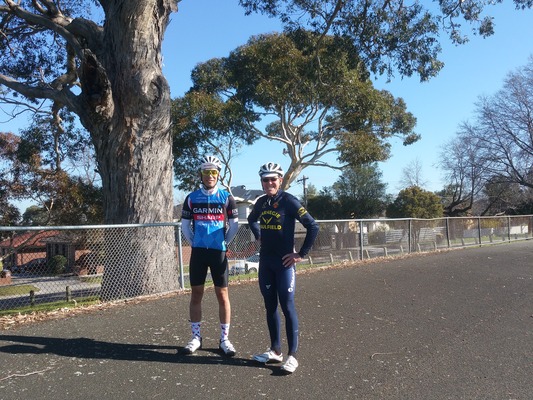 <iframe src="https://www.facebook.com/plugins/video.php?href=https%3A%2F%2Fwww.facebook.com%2FNobleParkVelodrome%2Fvideos%2F327024464736225%2F&show_text=0&width=476″ width="476″ height="476″ style="border:none;overflow:hidden" scrolling="no" frameborder="0″ allowTransparency="true" allowFullScreen="true"></iframe>
Olympian Mick Hollingsworth rides Maurice Kirby Velodrome
Video: Mick Hollingsworth, Kim Nguyen and Marcel Lema having a chat and gentle roll at Maurice Kirby velodrome, Noble Park.
Article: Dandenong Journal: Olympian wheels into velodrome fight
For much of his life, former Olympian cyclist Mick Hollingsworth rode by Noble Park's Maurice Kirby Velodrome on the way to work.
He cycled to work at a Gillette factory on Princes Highway, not far from the circular track that is under threat of demolition.
He may have had only the occasional lap, but it's the casual riders – the seniors or the kids learning to ride – that will miss this venue the most, he says.
The mooted demolition by City of Greater Dandenong has activated the local cycling community.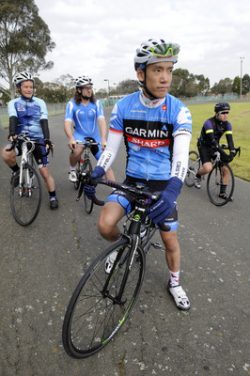 Dandenong Journal: Debate rages on velodrome fate. By Cam Lucadou-Wells (31 August 2018)
Greater Dandenong Council has defended its plans to demolish a Noble Park velodrome named after sport legend Maurice Kirby.
The council had come under fire from cyclists, Cycling Victoria and Mr Kirby's affronted family – the latter of which had not been consulted on the demolition.
Recently, the council made overtures to negotiate with Mr Kirby's daughter Gayle George.
It has offered to reinstate a mysteriously-disappeared sign that recognised the former sport broadcaster and Pedal Club founder at the site.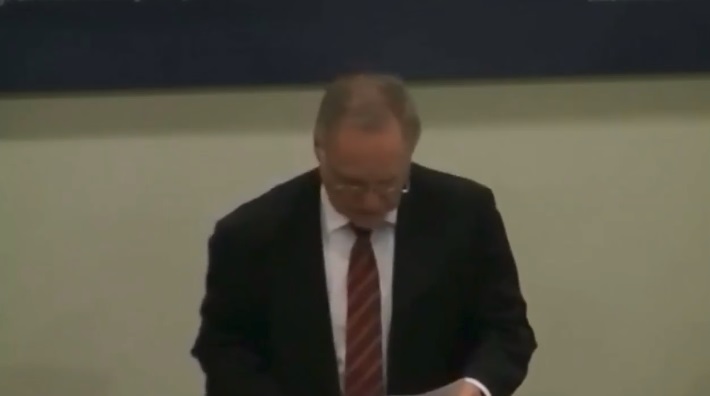 [facebook url="https://www.facebook.com/NobleParkVelodrome/videos/505158096653344/" /]
Cr Matthew Kirwan asks several questions received by him from the public about future of Maurice Kirby Velodrome at the general meeting of Greater Dandenong Council on Monday 27 August 2018. We are dissapointed in the response given that characterizes the velodrome as a facility that is not worth saving for the benefit of the local community and the region as a whole.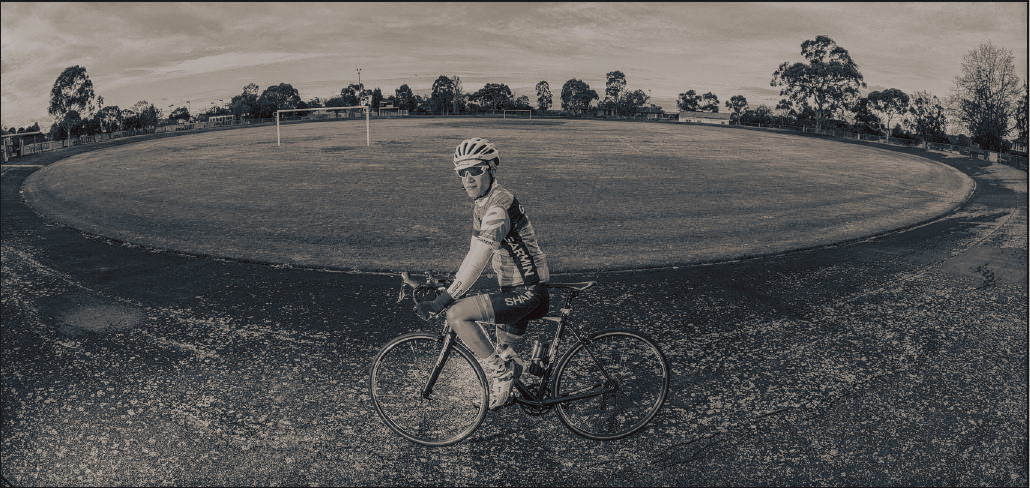 City of Greater Dandenong has put out plans to demolish the Historic Maurice Kirby Velodrome to make way for an additional soccer field.
The historic velodrome was built between 1954-1955 and named after Maurice Kirby, a Noble Park resident who founded the Pedal Clubs of Victoria which reached 50,000 members strong. He was also a well known sports commentator for 3XY radio and Channel 9 tv station.
This is the only velodrome remaining in the region and the City of Greater Dandenong have no plans to resurface, rebuild or replace the historic venue.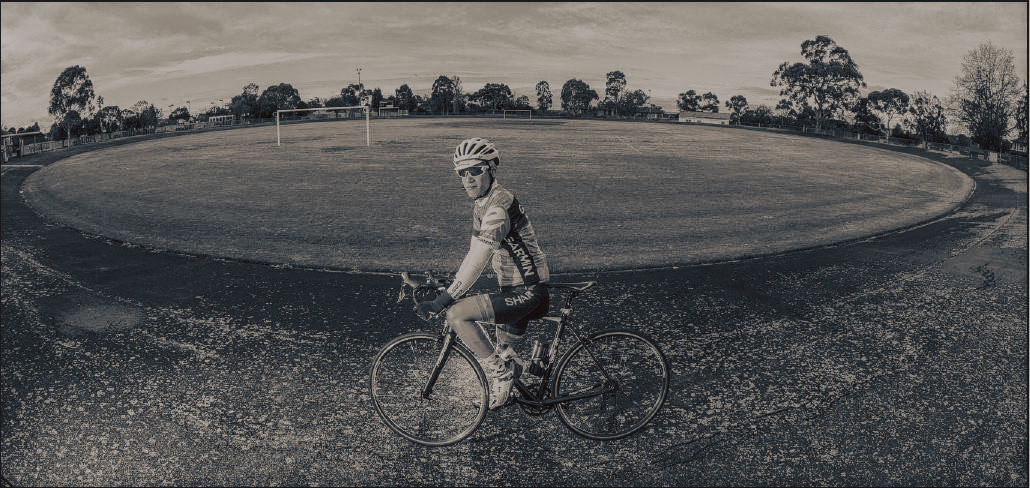 Dandenong Journal: Outcry against velodrome plan. By Cam Lucadou-Wells (24 August 2018)

Riders John Inguanti, David Koroknai,Kim Nguyen and Alan Giang at the velodrome.
The daughter of Noble Park sports legend Maurice Kirby has spoken out against draft plans to demolish a velodrome named in his honour.
Gayle George told Star News the family was not consulted by Greater Dandenong Council, which had proposed to remove the Parkfield Reserve cycling track for a shared cycling path, soccer fields and cricket nets.
"The first I heard of it was when I was recently messaged on Facebook.
"I was very disappointed."
Her larger-than-life father Mr Kirby ran a cycling shop in Noble Park, was a sports caller and set up the enormously popular Pedals Club for hundreds of children in the 1950s.