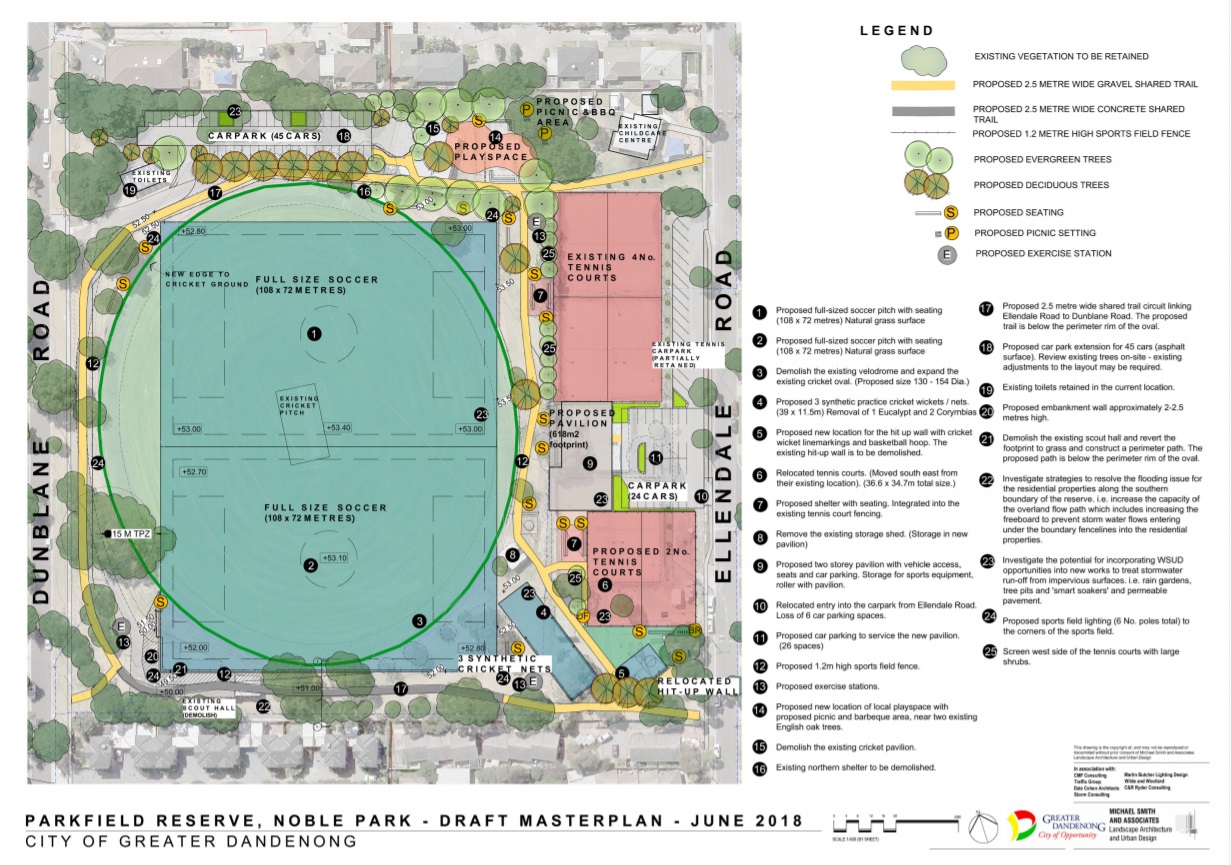 Parkfield Reserve Draft Master Plan
The masterplan released by the council can be seen below.
Point 3 reads: "Demolish the existing velodrome and expand the existing cricket oval". If you look at the masterplan carefully, it is clear the historic velodrome is mainly removed to make way for an additional soccer ground.